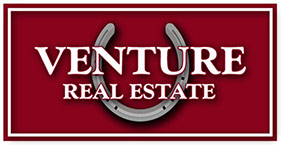 Venture Real Estate, LLC
Virginia Homes, Land, & Farms for Sale
Real Estate Services in Goochland, Hanover,
Louisa, Henrico, Powhatan, & the Metro Richmond, VA, Area
Debra Hoffman | Broker / Realtor
804-784-2772
Venture Real Estate has been providing exceptional real estate services for over 25 years, specializing in rural properties and horse farms
About Debra Hoffman and Venture Real Estate
Debra Hoffman, broker / owner,  moved to the Richmond, VA, area as a small child and currently is a resident of Goochland County. She is well known as an exceptional realtor, horse woman, dog trainer, and former fire & rescue volunteer. She has been actively working in real estate in the Richmond area for over 20 years. Her experience, knowledge of the Richmond real estate market, and expertise in negotiation are valuable assets to her clients, who return to Debra again and again for all of their real estate needs.

Debra co-owned Cedar Creek Realty in Goochland County for 10 years. In 2006, Debra established Venture Real Estate, LLC, to better serve her clients and is actively working as the broker / owner of the company.
Prior to her career in real estate, Debra was a Horse Trainer at the Hunter Shows and owned Mind Games, AHSA Working Hunter Champion.
During her real estate career, Debra has also bought and sold several thoroughbred racing yearlings through the Kentucky Yearling Sales at Keeneland and Fasig-Tipton Sales. One of her yearlings, Son of a Pistol, co-owned with Nellie Cox, won just under $1 million as a thoroughbred racing sprinter.
Other Interests / Activities
Served on the Board for the Richmond Bridge Center, Debra enjoys participation in bridge tournaments.


Debra owns three dogs (all rescues) and is currently teaching dog agility at the Richmond SPCA as well as formerly serving as President of the Central Virginia Agility Club, whose mission is to promote the sport of dog agility in Central Virginia. She and her dogs enjoy competing in the dog agility trials.


Debra and her rescued dogs, MACH Doodles (a Pembroke Welch Corgi), MACH Mo-Z (an Australian Shepherd), and MACH Gee Whiz (a Papillion) are currently competing in Agility Trials to earn their next level of expertise. Her beloved Rock Handsome (a German Shepherd mix) had retired from active competition and recently passed away.


Debra served as a member of the Goochland County Volunteer Fire and Rescue squad for approximately 15 years.


Served for several years on the Board for the Goochland Chamber of Commerce and was the Vice President for two years.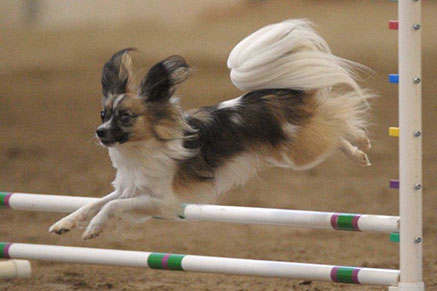 The newest member of Debra's family is Gee Whiz, a rescued Papillion, who recently achieved her MACH designation.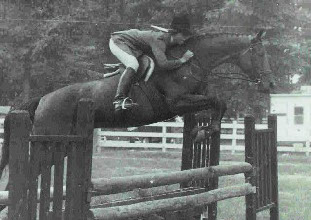 Debra, at age 16, riding "3rd of August" in competition
One of Debra's yearlings, "Son of a Pistol," won just under $1 million as a thoroughbred racing sprinter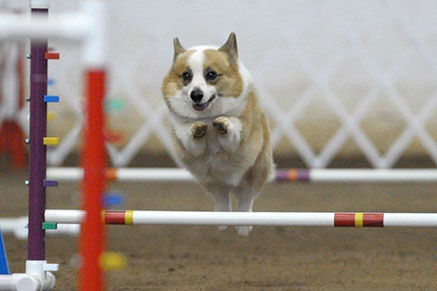 Debra's Pembroke Welch Corgi, Doodles, has achieved the Master Agility Champion (MACH) title in Agility Trials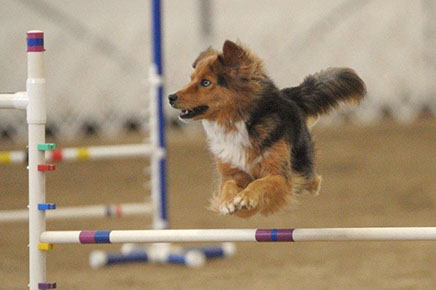 Debra's lovable Australian Shepherd, Mo-Z, has her own fan club and has earned her MACH designation. She helps teach agility to other dogs at the Richmond SPCA.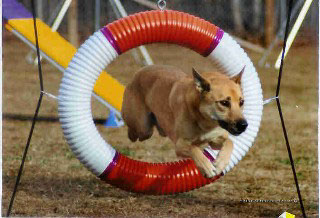 Debra's dog "Rock Handsome," who was adopted from The Goochland pound had retired from active competition and lived out his senior years as a beloved pet.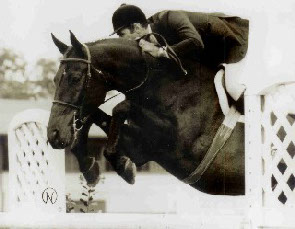 Debra formerly owned "Mind Games"
Venture Real Estate. LLC | Debra Hoffman, Broker / Realtor
3009 Poorhouse Rd., Goochland, VA 23063 | Phone: (804) 784-2772 / Fax: (804) 784-2773
Email: debra@venturerellc.com
Serving your real estate needs in Richmond metro area, including the City of Richmond, Ashland, Mechanicsville, Crozier, Manakin, Oilville,
Rockville, Montpelier, and Glen Allen, in the Counties of Goochland, Hanover, Louisa, Powhatan, and Henrico
Copyright © 2006 Venture Real Estate, LLC. All Rights Reserved.
Last modified: 09/03/2015